Snel tijdelijke opslag nodig? We regelen het!
Onze klant 'OpslagBox Marum' had op korte termijn behoefte aan twee extra units voor buitenopslag. Hieraan konden wij dezelfde week nog voldoen. Met behulp van onze kraan plaatsten wij in korte tijd een opslagcontainer op het terrein van de klant. Deze kon de extra opslagmogelijkheid direct in gebruik nemen.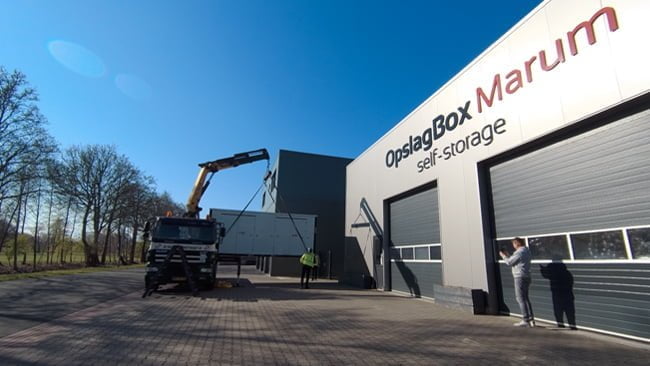 Heeft u ook (tijdelijk) extra opslagruimte nodig?
Informeer dan naar onze shortlease mogelijkheden. Deze zijn speciaal bedoeld om urgente, al dan niet tijdelijke, opslagproblemen direct op te lossen. We kunnen op deze manier 1 of 2 containers direct uit voorraad leveren. Kant en klaar, dus direct gereed voor de verhuur of voor eigen gebruik. De gewenste containers kunnen zelfs – opgevouwen – met de kraan vervoerd worden. Ook handig voor het plaatsen op wat minder makkelijk bereikbare terreinen.
U kunt bij USC dus supersnel bestellen, laten afleveren en direct gebruiken. De eerste klanten maakten al, tot hun volle tevredenheid, gebruik van ons nieuwe concept.
Ook snel opslagruimte nodig? Mail onze salesafdeling of bel 0570 756 035.