Self Storage during Covid-19
During our call round through relationships and customers we were told what self storage entrepreneurs are able to work corona-proof and at the same time maintain their service. We have collected the best tips and tricks for you. Take advantage of it!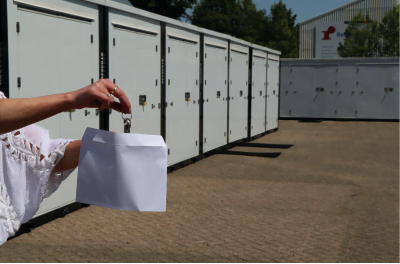 – Enable parcel service. Have the keys of the rented spaces delivered to their home.
– Go online: Let the customer book and pay as much as possible online.
– Maximize visits: Don't allow more than a maximum of staff and/or visitors on the storage site. Make this clear at the entrance.
– Empty = clean: Clean the units whose rent has been cancelled immediately thoroughly before a new tenant goes in.
– Cleaning, cleaning, cleaning! Think of doors, handles, trolleys, stair railings, elevator knobs, the coffee machine and so on.
– Be active online: Many webinars are organized by suppliers during this time, rather than physical meetings.
Know where, when and by whom? Call us!
– Increase payment options. online payment is booming; the customer appreciates this. Install a payment page on your website. Offering all kinds of payment options generously ensures that the customer pays faster, which is also a good strategy for the post-corona period. Want to know more? Call us!
– Smooth debtor management. Your customers will be hit hard during this time and will sometimes have difficulties paying on time. Of course you don't want to lose these customers. Start the conversation and make it clear that you want to sort it out together. Offer a temporary discount or a smaller rental unit.