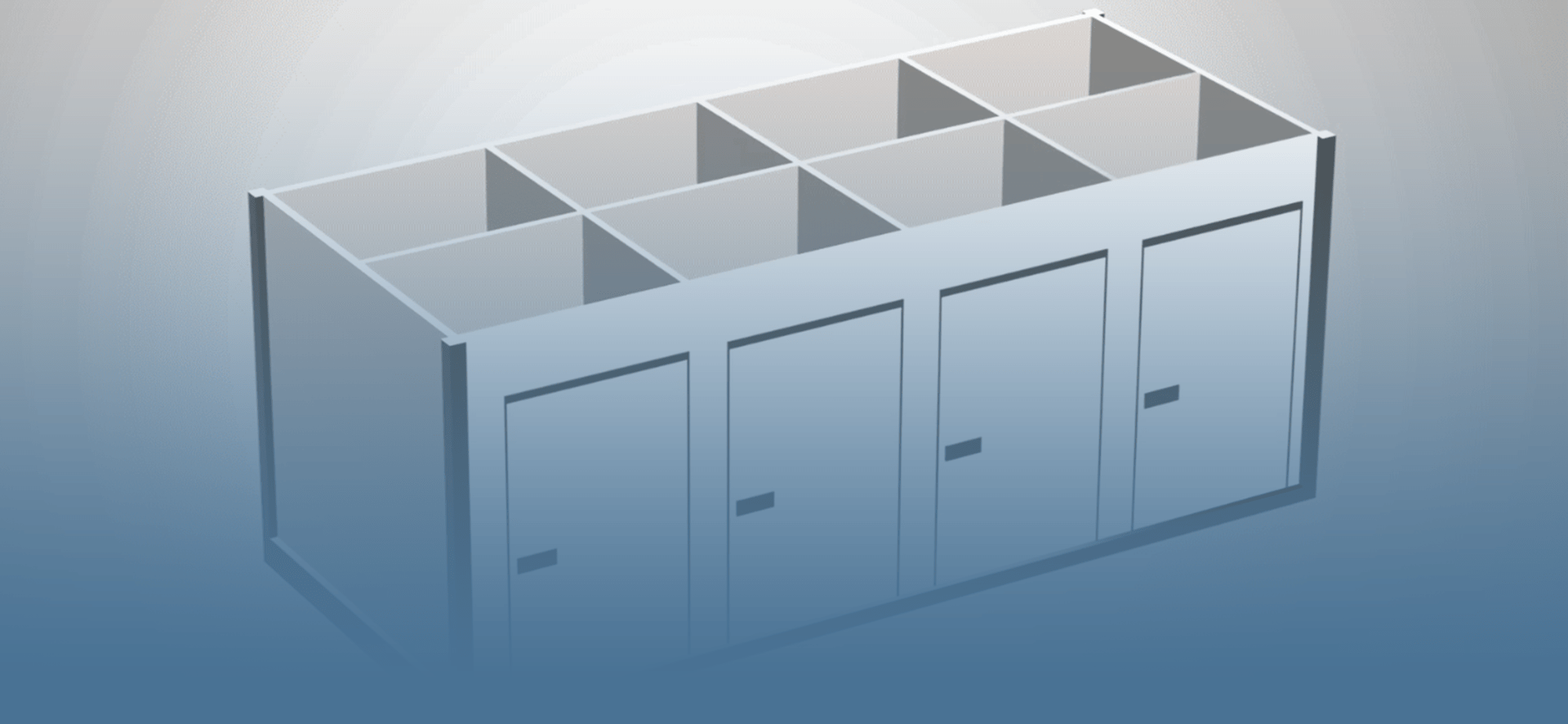 Onze self storage containers zijn ook nr. 1 qua flexibiliteit
De flexibele indeling van onze Z-Box container is een groot pluspunt, horen we vaak van afnemers. Onze self storage containers zijn namelijk standaard leverbaar in maar liefst zes verschillende modellen. 
Variërend van een container met één centrale toegangsdeur tot eentje met maar liefst acht deuren. Daarmee zijn de containers geheel naar eigen wens in te delen in verschillende compartimenten, die goed van elkaar zijn te scheiden. Ideaal als u uw klanten multifunctionele buitenopslag wilt aanbieden in diverse volumes. Daarbij biedt het mogelijkheden om variabele huurprijzen te hanteren waarmee u het rendement per container kunt verhogen.
Wilt u toch een afwijkende indeling van de opslagcontainers? Geen probleem, een custom made ontwerp is ook mogelijk. Informeer naar de mogelijkheden bij onze designer.
​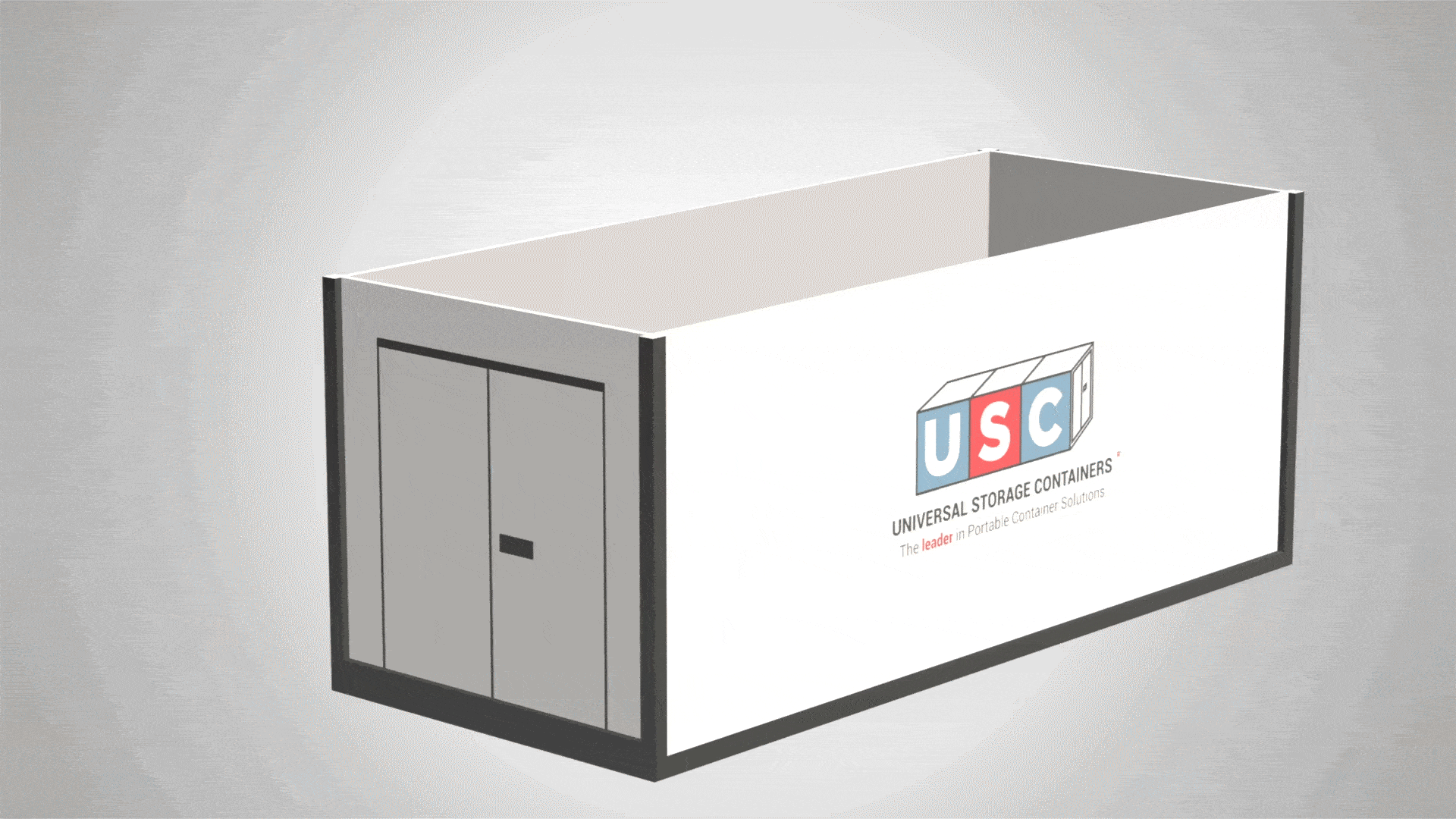 Legio mogelijkheden
Wanneer u van plan bent om meerdere containers af te nemen is er nog veel meer mogelijk. We kunnen het formaat en de kleur van de Z-Box aanpassen aan uw wensen. Bestickering, stroomaansluiting, verlichting, een eigen sluitplan met gecertificeerde sloten of het plaatsen van zonnepanelen op de containers; er is bij USC heel veel mogelijk.
Check onze website om al onze modellen en opties te bekijken: https://lnkd.in/eX_M_7hh
Direct contact met ons? Bel met +31 570 756035 of mail naar sales@universalstoragecontainers.nl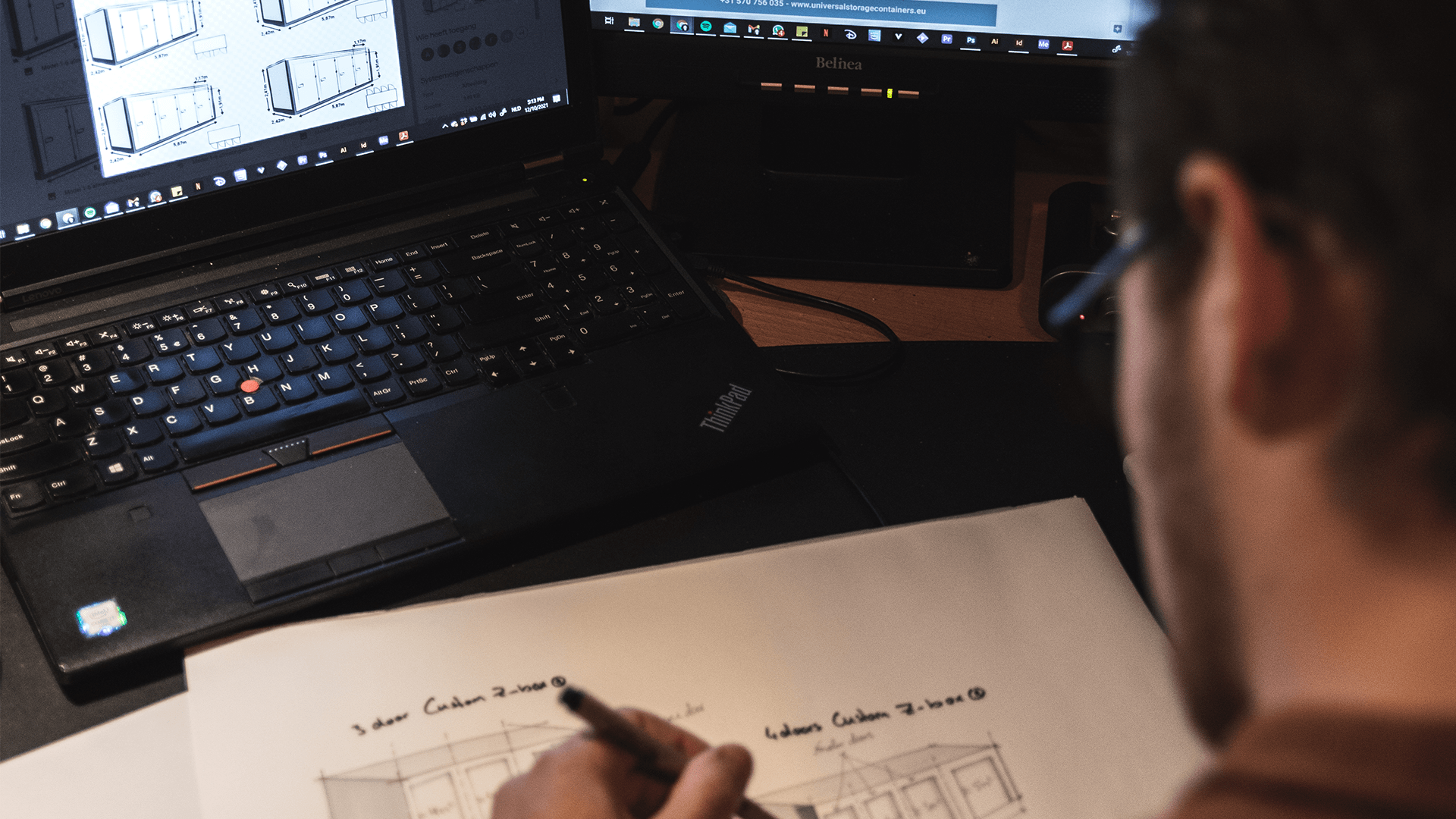 Meer informatie over onze Z-Boxen?